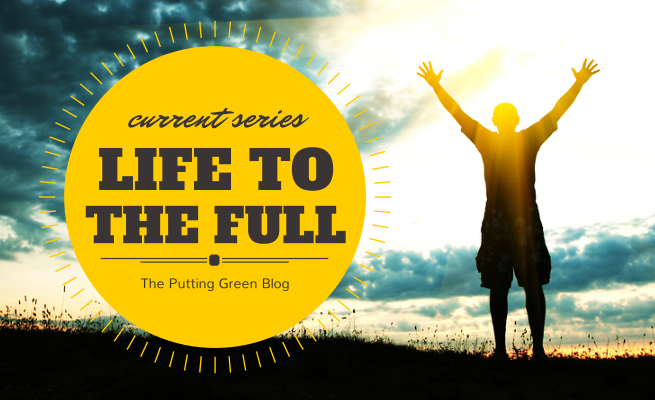 Are you being God's "salt & light?"
March 20, 2014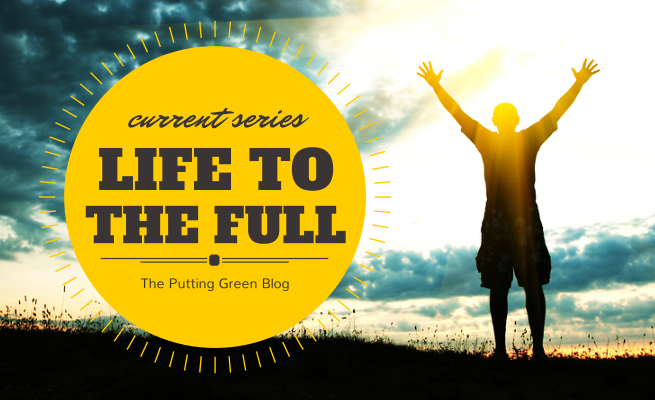 "The Word became flesh and made his dwelling among us. We have seen his glory, the glory of the One and Only, who came from the Father, full of grace and truth." (John 1:14, Bold added)
You broke the bonds and you
Loosed the chains
Carried the cross
Of my shame
Took the blame
But I still haven't found what I'm looking for
(U2, Live in Milan)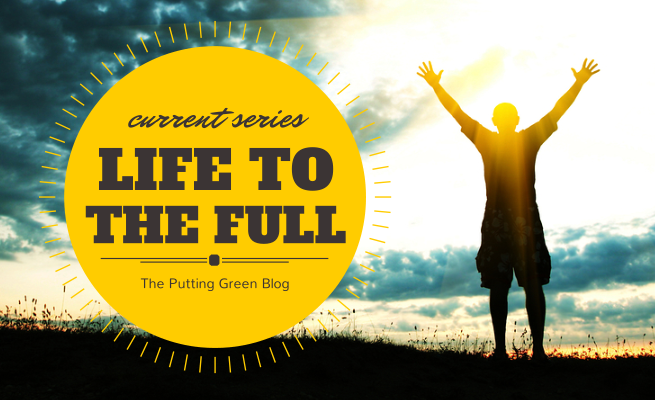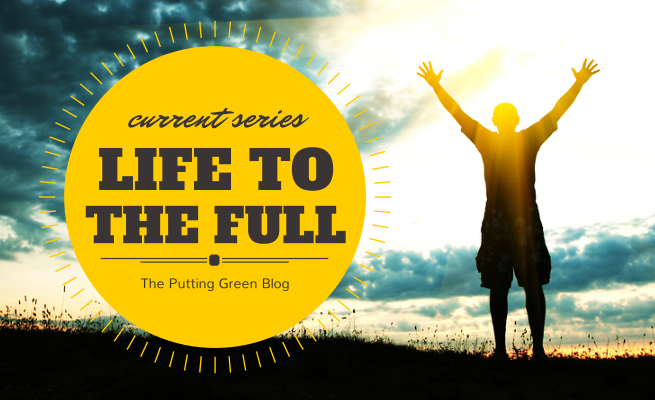 Grace creates and engenders relationships. When I feel that someone "takes me as I am" the intimacy of friendship deepens. A friend was telling me about a man with whom she had fallen in love, and her face practically glowed as she said, "He takes me as I am. He's not always trying to change me, or to fix me."
(I silently thought, "Just wait, he will.") But I digress.
Very few of us do this well with those around us. We judge. We try to fix. And often, in our inner hearts, we condemn.
Not Jesus.
"There is now no condemnation for those who are in Christ Jesus." (Romans 8:1)
Jesus is reaching out to you today and saying, "I will take you as you are. I won't try to fix you, but I will heal you. I will even transform you if you get off your personal throne and let me.
"I will never condemn you, but through my Holy Spirit I will convict you of those areas of your life holding you back from my A+ Life to the Full."
When we are in Christ Jesus – not just in church – Jesus convicts, but never condemns.
His best friend John understood this, and wanted you to see Jesus as he saw him, "full of grace and truth."  So John gives us several encounters – living parables –  highlighting Jesus' delicate and grace-full balance of this grace and truth. One of my favorites is the woman caught in adultery. (John 8:1)
Let's peek in as he faces a setting seething with condemnation, judgment and human weakness, yet responds with grace and compassion, but also with truth.
Jesus is teaching with a crowd around him and the do-gooder police storm in with a woman caught in adultery. "Shouldn't we stone her!?" they demand. "She's not perfect, as we are. She showed human weakness, something we never do. She must be condemned!"
Jesus is confronted with this poor woman's human weakness and the condemnation of the strong.  But watch how Jesus diffuses their power, and their condemnation. He powers down, instead of powering up. He draws the attention away from the woman and onto himself.
He kneels down. He kneels down? John is watching this volatile drama unfold and he sees this as an act of grace in action – a living parable. He powers down. When was the last time you, confronted with anger and condemnation, knelt down?                               
I tend to meet power with power. You judge me I'll judge you. You attack me I'll counterattack you. If you point out my weaknesses, I go into automatic vindication mode, ready to defend myself. How about you? Looking back over the years, I can see what Jesus is trying to show us here: this powering up approach doesn't work. It backfired every time. It didn't endear relationship, it injured relationship.
Jesus absorbs all the negative energy of these angry men, and then he turns the tables on them when he responds with, "If any one of you is without sin, let him be the first to throw a stone at her." Notice Jesus didn't react, he responded. And then he knelt back down again.
Uh oh. They didn't see that coming. They were expecting a confrontation. Jesus gave them conviction. They wanted to condemn Jesus. He instead convicted them. So they leave. Their power drained.  Their negative energy and condemnation towards the woman was absorbed by Jesus. He took the blame away from her and onto himself.                                 
He will do the same for you. He has already.
Now watch as Jesus masterfully lavishes grace on this terrified woman, but also with the truth she needed to hear.
"Jesus straightened up and asked her, 'Woman, where are they? Has no one condemned you?' 'No one, sir,' she said. 'Then neither do I condemn you,' Jesus declared. 'Go now and leave your life of sin.'"
"Then neither do I condemn you": Grace. "Go now and leave your life of sin": Truth.
If You Want a Little More:
Do you know anyone who has been caught in adultery? Or perhaps some other public flame out? Tell me about your heart when you first heard the gossip … excuse me, the news. Were you saddened? Did you feel their pain, their shame, and reach out to them?                               
Or was there some bit of satisfaction? Not that they are suffering – you're not as bad as all that – but that someone other than you tanked. An act of grace and compassion would have been so soothing to them in the midst of their acute sense of failure and condemnation.
A simple phone call: "Hey, I heard the news. I want you to know I don't judge you in any way. Want to talk? How can I help?"
That would be grace in action – a living parable.