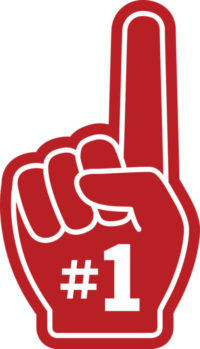 Number-One Fan
June 15, 2017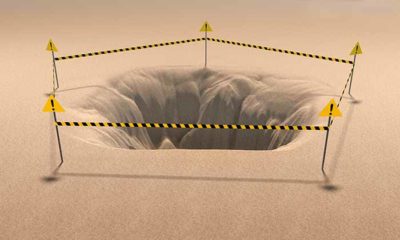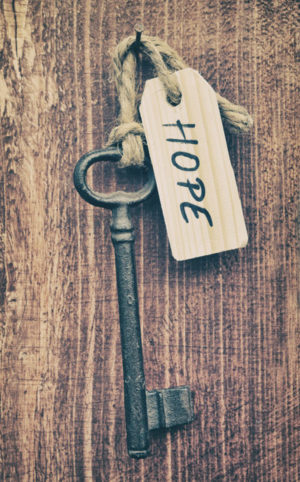 During WWII, Hitler's henchmen employed various techniques to interrogate and ultimately break POWs. If they failed, their last ploy was to arrange for the soldier to escape. After the soldier was away from the POW camp and starting to believe he could actually make it to freedom, the SS would capture him again.
This broke the spirit of the soldier. He had found new hope but then lost it. His strength and resistance were shattered.
Hope is the glue that holds our joy together in the midst of trials. Did you get that? Hope is the glue that holds our joy together. Just as temptation is the bridge from joy to fear to sin, hope is the roadblock on that slippery bridge. Without hope, life is full of anxiety, contaminated with fear and is, well, slippery.
The movie, The Big Chill, opens with Alex having committed suicide. At the funeral, the southern pastor, in his gentlemanly drawl, asks, "Where did Alex's hope gooooo?"
Be joyful in hope, patient in affliction, faithful in prayer. (Rom. 12:12)
How? A positive mental attitude? A wishing for the best? No. These are mere band aids.
Hope in the biblical language means "confident expectation." It's not wishful thinking. It's not "Gosh, if only…" Instead, it's "I'm not sure what God is going to do in this, but I'm absolutely sure of him and his perfect love."
Oswald Chambers called this being "certain in our uncertainty."[i]
Our hope, our confident expectation, is not in specific outcomes, specific timing, or in getting our way. Instead, our hope is in his perfect love, his total control over every situation that comes at us, and yes, even in his perfect timing.
When we place our confident expectation in the perfect love of our Heavenly Father, we are building our house of faith (trust) on rock… bedrock. And the deeper we drive our foundation anchors into that bedrock of his perfect love, the more unshakable is our trust. Our circumstances may or may not change; that is not the issue. Our hearts will change, and with that change, our trust will overflow, and we will not just "grit our teeth and get through it." We will soar through the problem.
But those who hope in the LORD will renew their strength. They will soar on wings like eagles; they will run and not grow weary, they will walk and not be faint. (Isa. 40:31)
Even the muck of ordinary, day-to-day living loses its bite when viewed through the prism of confident expectation.
The Samaritan woman at the well must have lost all hope. Five husbands? No doubt, she was an outcast in her village. No chance for a future… no reason to hope. But an encounter with Jesus changed all of that.
Jesus answered her, "If you knew the gift of God and who it is that asks you for a drink, you would have asked him and he would have given you living water." "Sir," the woman said, "you have nothing to draw with and the well is deep." Jesus answered, "Everyone who drinks this water will be thirsty again, but whoever drinks the water I give him will never thirst. Indeed, the water I give him will become in him a spring of water welling up to eternal life." (John 4:10-14)
Can't you just see her looking at this seemingly ordinary man and then looking down at the deep well? Imagine her feeling the pain of her hopeless situation, looking back at Jesus and saying, "The well of my lost hope is too deep for you to help me. And you don't even have a bucket! You can't change my circumstances."
I've said that to Jesus myself. "This is too complicated. They (or it) have the control. Even you can't help me with this."
In his reply, Jesus was telling the woman not to put her hope in ordinary water—in a change in her circumstances or human intervention—but to put her hope in his ability to change her heart and to bring joy in and through her trials. And with that kind of confident expectation placed in Jesus, not only would she regain her hope, her heart would overflow with newfound joy! A changed life.
May the God of hope fill you with all joy and peace as you trust in him, so that you may overflow with hope by the power of the Holy Spirit. (Rom. 15:13)
Can Jesus do that for you? You better believe he can. He can do it "immeasurably, abundantly" more than anything you can ask for or even imagine asking for (Eph. 3:20). But only when we transfer our hope from our—or, someone else's—ability to change and/or control our circumstances to his ability to soar through the trials in our lives and place us on the rock of his hope.
[i] Oswald Chambers, My Utmost For His Highest, April 29.