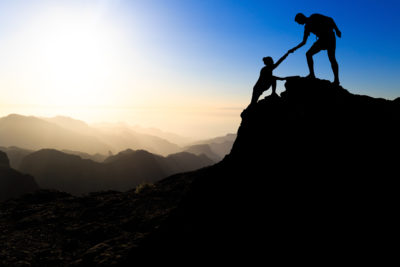 Bumping The Trajectory
August 2, 2017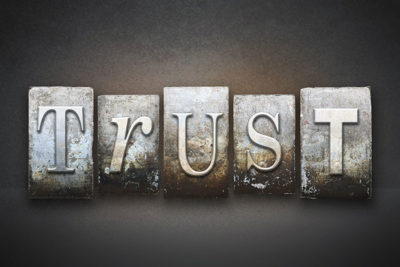 Trust is the Currency of Relationships
August 16, 2017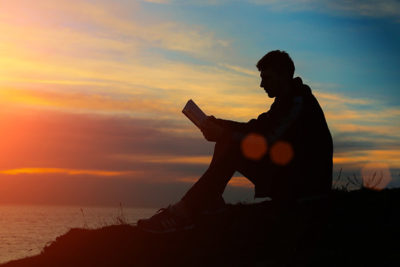 Jesus promises "life" to us, and he said he meant "life to the full" (John 10:10). He really did mean this, you know. He wants it for you. And you can have it.
But most of us are missing it… all of us are, to varying degrees. Some are missing it badly. You're running on empty, fueled by coffee, busyness, and that next thing that "must" get done.
We are distracted, and we are missing the fullness of life in the Kingdom.
I can just picture Satan reminding his minions at each training session, "Remember, guys, if you can't defeat them, distract them."
Distraction is an old art of war as well as politics… even sports.
I watched Lower Richland High School, coached by Mooney Player, win the South Carolina State Championship game by using distraction. As the teams were lined up and waiting for the opening kickoff, the Lower Richland kicker and his spotter started arguing with each other. They came to blows. Soon, half the kicking team had piled on in a melee. The other team looked on, mesmerized and astonished.
Then, another Lower Richland player stepped over and kicked an onside kick which his teammates easily scooped up and scored. The opponents, totally distracted by the fight, missed the ball entirely.
So do we.
The casualties are our relationships and any hope of intimacy.
Because we are distracted, we tend to try to maintain our relationships instead of nourishing them. We do this with our spouses, our children, our parents, and others who should be important to us. What's the difference? I think you intuitively know. Unfortunately, maintaining a relationship often becomes checking in to check it off your checklist of things that ought to be done. Or must be done.
Maintaining is spending time with someone; nourishing is investing time in them.
You know the difference. And trust me… so do they.
We often spend our energy and focus all day on work and activities and fail to invest in our most important relationships. We spend time maintaining but fail to invest time nourishing. Maintaining keeps us in touch while nourishing is when we truly touch.
When you are maintaining, you might be there, but you're not really there. When you are nourishing, you're fully there and in the moment, looking and listening. Remember this: If you're not looking, you're not listening.
Maintaining yields conversations; nourishing yields compassion and caring. You know the difference. Trust me… so do they.
And so does your Heavenly Father.
I'd like you to stop and think for a moment. Are you just maintaining a relationship with Jesus, checking in but typically checked out? Who does all the talking? Come on. Be objective here. Are you truly investing your heart when you are sharing time with the Lord?
Or, are you just phoning it in, multi-tasking with God… maintaining your required religious checklist just to feel safe knowing you're in with God? Ugh. There is no intimacy in maintaining. There is no nourishment. And there is no "life to the full" without both.
Jesus understood that intimacy overflows when we truly give ourselves to him and to each other.
He encourages us,
Give, and it will be given to you. A good measure, pressed down, shaken together and running over, will be poured into your lap. For with the measure you use, it will be measured to you. (Luke 6:38)
When we nourish, intimacy flourishes.
So may you push back on your distractions, and may you then come to understand God's desire that…
…you, being rooted and established in love, may have power, together with all the saints, to grasp how wide and long and high and deep is the love of Christ, and to know this love that surpasses knowledge—that you may be filled to the measure of all the fullness of God. (Eph. 3:18)
"Filled to the measure of all the fullness of God." Intimacy. Nourishment. Life to the full. Overflowing. It takes time. It takes investing. It takes looking and listening… with your loved ones and with your Lord.