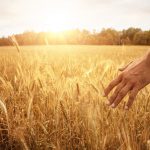 Trials = Peace? The finale of our Tests & Trials series
June 21, 2023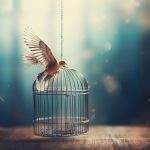 Spiritual Armor: Illusions
July 6, 2023

Stand firm then, with the belt of truth buckled around your waist …"—Eph. 6:14
It's around 60 A.D. and Paul is sitting beside a Roman Centurion in Rome. The Centurion is in charge of guarding Paul as he waits for his trial before Nero. As he writes his letter to the Ephesian family of followers, Paul can't help but notice the details of the Centurion's armor.
A thought pops into Paul's head: "Soldiers put on their armor to protect their most vulnerable areas when they are facing an enemy. We Christians have an enemy," Paul muses, "and he is constantly on the attack. We need to protect ourselves against Satan's schemes."
So God encourages us, through Paul, to take our stand with the power of the Holy Spirit:
Finally, be strong in the Lord and in his mighty power (the Holy Spirit within you). Put on the full armor of God so that you can take your stand against the devil's schemes.—Eph. 6:10-11 – parentheses added
And so, as Paul begins his thoughts on our spiritual armor, he notices that the Centurion's belt has a padding extending down in the front to protect his most vulnerable man area.
" …with the belt of truth buckled around your waist …"
Truth is our most vulnerable area, as well. There is no truth being told in our culture. Public figures, politicians and entertainers, and even some preachers, are spinning, manipulating, and out and out lying. The movies, TV, newspapers and news outlets are hell-bent (used purposely) on presenting their own version of the truth, which often changes to suit their agenda, and which has become pure evil.
But what is truth, and where will you find it? Only through the Spirit of truth, the Holy Spirit. Jesus promises us,
"But when he, the Spirit of truth, comes, he will guide you into all truth."—John 16:13
Jesus also warns us about Satan:
"He was a murderer from the beginning, not holding to the truth, for there is no truth in him. When he lies, he speaks his native language, for he is a liar and the father of lies."—John 8:44 Bold added
Paul, taking Jesus' cue, then tells us how to protect ourselves against Satan's lies:
In addition to all this take up the shield of faith, with which you can extinguish all the flaming arrows of the evil one.—Eph. 6:16
The flaming arrows are Satan's lies. The shield of faith is the shield of trust, and trusting in the real truth, the only truth, will protect us from the cacophony of lies all around us.
Trust in Jesus' promises:
"All authority in heaven and on earth has been given to me.  And surely I am with you always, to the very end of the age."—Matt. 28:18 & 20
Trust in the Father's guarantees:
Be strong and courageous. … Do not be afraid or terrified because of them, for the Lord your God goes with you; he will never leave you nor forsake you." —Deut. 31:6)
May you learn to put on the Belt of Truth and carry with you the Shield of Trust each day, both assuring us our Father is all-powerful and all-loving, so that you may stand firm against the ever-shifting lies of our culture.
Note: Dr Randall Smith of Grace Church of Sebring, Florida, gave me wonderful teaching on this topic
If you want a little more:
We need not fear Satan, because "the one who is in you is greater than the one who is in the world." (1 John 4:4)
That's right. With the promised Holy Spirit living in you, you, my friend, are more powerful than Satan. That's a crazy concept, isn't it? But it's true. So we don't need to run or cower in fear of our enemy, though we always want to be aware of his wily schemes. I don't walk around my home in fear of electricity, but I also don't stick my finger in the outlets.