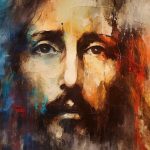 A Binary Choice: "Casual or Committed?"
September 13, 2023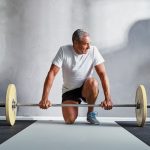 Time for Your Body (Mind & Spirit)
September 27, 2023

God designed you uniquely to be you, and to be all you can be. An A+! And he wants an A+ life for you, "in accordance with the riches of God's grace that he lavished on us"1 So how to find the A+ life—"the immeasurably more than all we ask or imagine" life?2 Simply put, we must realize that our Body – Mind – Spirit are interrelated and interdependent. We cannot, and we will not thrive when we ignore any one of these areas. 
No man is an island, and your body is not an island from your mind and is not an island from your spirit. Cheat one area to the peril of the other two. We may tend to think our spiritual lives are separated and above, and not linked to our bodies and our minds, but that is incorrect. If you are careless with your body or your mind, you will cheat your spiritual life.


Mind over Matter
Our minds are sponges, absorbing what we see and hear. If we are sloppy with what we allow into our minds, we will suffer. Just as our bodies suffer with too much junk food, our minds are malnourished with the junk of this culture. How much time do you spend on email, surfing the internet or watching TV? We fool ourselves with the same silly premise men use about reading Playboy: "I get it for the articles." Ha! Maybe you're truly surfing and watching to enhance your mind, but more than likely it's a mindless medley of mediocrity.
We have two choices:
1. Decide not to decide, and your mind will absorb both the mindlessness of this culture as well as its trash.
2. Or be prudent and purposeful about replenishing your mind with positive and spiritually uplifting thoughts and information, and prudent about repelling the trash with which we are constantly bombarded.


Train yourself to ask:
Will this enhance my mental and spiritual life, or will it inhibit it?
Am I absorbing light or darkness?
Will I be glad I have added this image, this thought, as a companion – or perhaps now a permanent resident – in my mind?
If we are not purposeful and decisive about guarding our minds, the broad current of this mindless culture will wash us downriver, to either destruction, or just a C- life. But if we are discerning and guard the narrow gate to our minds, we will find the A+ "Life that is truly Life."3
Jesus said it like this:
13"Enter through the narrow gate. For wide is the gate and broad is the road that leads to destruction, and many enter through it. 14But small is the gate and narrow the road that leads to life, and only a few find it.—Matt. 7:13
So tighten up that gate to your mind so your body and spirit can thrive.
Here is how:
"… and we take captive every thought to make it obedient to Christ."—2 Cor. 10:5
When negative, or stingy, or sinful, or just plain sloppy thoughts try to enter and then settle in your mind, stop them, shut the gate, grab them, and kick them out! 
1. Ephesians 1:7-8
2. Ephesians 3:20
3. 1 Timothy 6:19