Trust, Love or Fear?
November 7, 2013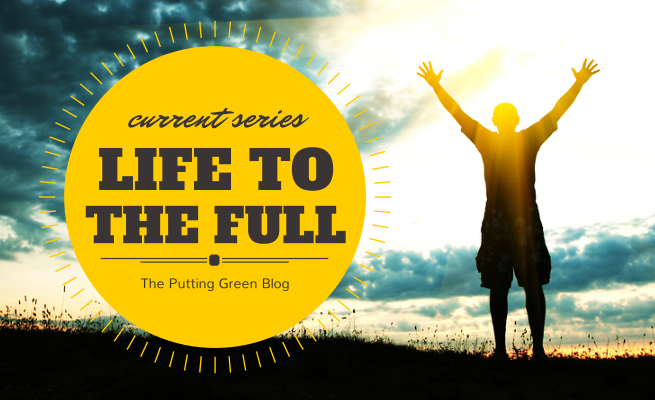 Distracted
January 16, 2014
Do you believe in God? Okay, I see you rolling your eyes. Hang with me. Do you believe God is all-powerful? Yes? Okay, do you believe he loves you perfectly? Slight hesitation, but still heads nodding. Now … do you believe you can trust this all-powerful, perfectly loving God in the details of your life?
"In the details? All of them?" Uh oh. A hesitation?
Have you felt any anxiety lately? Any fear, worry, or stress? Of course you have, and of course the root cause is you don't trust God – at least not in the details. And it is almost always in the details of our day to day lives: work, relationships, our money – where our trust wavers.
Okay, I will acknowledge we are all human and we will never be perfectly immune to anxiety. But what would life be like with little to no worry? Imagine with me for a moment your life, day to day, amidst the details of work and relationships, free of anxiety and stress. Picture what it would look like to respond with faith to unpleasant, even scary surprises, rather than react in fear.
But you protest: "Oh, this might be nice to think about, and it might be easy for you to write about, but come on, this is simply not realistic."
Tell that to Jesus, please, not to me. He seemed to think it is completely realistic.
After calming a life-threatening storm, Jesus, puzzled, looked at his disciples and asked, "Why are you so afraid? Do you still have no faith?"  (Mark 4:40)
For further assurance he later promised, "Are not two sparrows sold for a penny? Yet not one of them will fall to the ground apart from the will of your Father. And even the very hairs of your head are all numbered.  So don't be afraid; you are worth more than many sparrows." (Mathew 10:29-31)
Not one sparrow? Even the very hairs on your head? Now that's detail.
May I pause for a moment and pose a challenge to you? Maybe we should all decide, here and now, either Jesus knew what he was talking about, or he didn't. Can we trust him, fully, and in the details of our lives, or is he really best suited just for foxholes and funerals?
He's either relevant to your life – to the details of your life – or he is not. If he is not, then tell him you don't trust him, tell him you think he's out of touch with your real world, and go get your Mojo on with the best parts of Zen, Zumba, Yoga, New Age and even some great Eagles music.
But imagine if you lived in his real world.
Jesus describes what life in his Kingdom is like with his picture of a quiet and serene, nourishing pasture:
"I am the gate; whoever enters through me will be saved. He will come in and go out, and find pasture." (John 10:9)
"He will come in and go out, and find pasture." Jesus is saying life in his Kingdom is a life of relaxing, rhythmic balance. No matter where or what the circumstances, whether "going in" his protective and comforting presence, or "going out" in our real world, we will find pasture.
Pasture.
King David painted this same picture in his 23rd Psalm:
"The LORD is my shepherd, I shall not be in want. 2 He makes me lie down in green pastures, he leads me beside quiet waters, 3 he restores my soul."
Green pastures. Quiet waters. Soul restoration.
"But you don't understand my life. If I don't, it won't! If I don't push, control, manipulate, force, fix … it, or them, it won't go the way it has to for me to be happy."
Green pastures. Quiet waters. Soul restoration. Life in his Kingdom.
"But what about my boss? What about my child, who is not doing right? What about my spouse, whom I can't seem to fix? Don't give me your platitudes about God and Jesus. Try living in my world – the real world."
To which Jesus would say, "The thief (Satan and his dominance of your real world) comes only to steal and kill and destroy; I have come that they may have life, and have it to the full."(John 10:10-11)
You can have this life. It's not a sales pitch from Jesus. He means it. It's real. It's available. You can have it. But you can't have it with your, "If I don't, it won't," approach to life. You can't have it with your busy, harried, more-is-better life.
And you cannot have it trusting Self over God. That life will steal your peace. That's the empty life, the C- life. Life to the full, the A+ life, is only open to you through trust.
Trust.
Trust he is for you, he is with you, and he is even out before you.
Green pastures. Quiet waters. Soul restoration.
Life in the Kingdom of God.
If You Want a Little More:
A Christian is someone who trusts in the knowledge and the wisdom of God, not in his own abilities. If we have a purpose of our own, it destroys the simplicity and the calm, relaxed pace which should be characteristic of the children of God.   Oswald Chambers My Utmost For his Highest   August 5
"Are you tired? Worn out? Burned out on religion? Come to me. Get away with me and you'll recover your life. I'll show you how to take a real rest. Walk with me and work with me—watch how I do it. Learn the unforced rhythms of grace … Keep company with me and you'll learn to live freely and lightly." (Jesus at Matthew 11:28-30 The Message).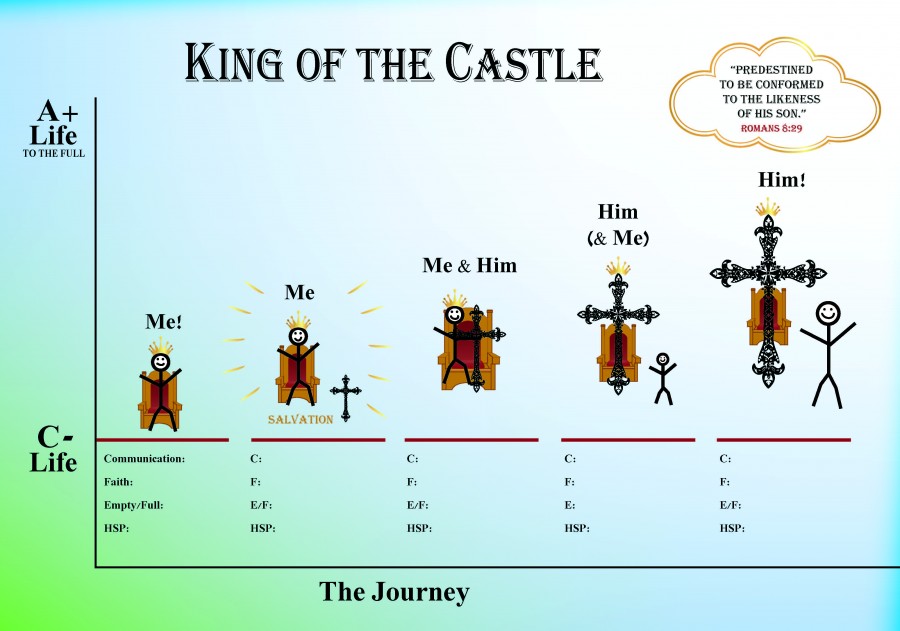 Don't forget "721 Live" on FM 92.9 and AM 660 Fridays 11:00 – 11:30 am. Or listen live on our website.
Sam Hunter
721 Ministries
www.721ministries.org
864-370-0073
4 Seminole Drive
Greenville, SC 29605
All articles found on this 721 Ministries Blog are copyrighted. You are welcome to make a single copy for your personal use, but multiple copies for distribution must receive the prior written consent of 721 Ministries.
Scripture taken from the HOLY BIBLE, NEW INTERNATIONAL VERSION®. Copyright © 1973, 1978, 1984 International Bible Society. Used by permission of Zondervan. All rights reserved