Part 1- Changed to Transformed: Intimacy
January 31, 2014

Part 3: Changed to Transformed – What does a Transformed Follower of Christ Look Like?
February 12, 2014
Last week we finished Part 1 of this look at our journey towards transformation asking the question, "How do we move from change to transformation?"
Let's start, as we always should, with our relationship with Jesus.
In my journey over the years I could see I was progressing first from seeking to not disobey God so as to avoid punishment, then to wanting to obey him, so as to gain favor and rewards, and then on to something much deeper: pleasing God. But I was still trying to change, often with gritted teeth and self-discipline.
But then came a shift, my changing was shifting to transformation, because my interaction with this huge God was shifting to a relationship with this intimate friend: my Savior, Jesus.
Jesus shows us the Way to his "Life to the Full"1, when he says, "Whoever has my commands and obeys them, he is the one who loves me."2 Jesus is saying the kind of obedience that leads to intimacy is through love, not fear.
Previously, I was seeking to change out of fear. But now Jesus was showing me –and you – transformation comes through love, not fear. Never the other way around. And so the next shift came. The tectonic plates were moving; the Light was getting brighter.
Let me stop for a moment and ask you to consider your closest relationships. Let's say your spouse (or child, parent or best friend). If it is a maintenance interaction and not an intimate relationship, you act and react from fear. You seek not to disobey them, i.e. to not do what will anger them, so as to avoid the unpleasantness sure to follow.
Or perhaps you obey them, i.e. do what they want, to get the good results that come from them being happy. Ugh.
But intimacy develops as you seek to please them, because you … love them. Fear is being replaced by love. Dutiful obedience is being replaced with intimacy. Change is being replaced by transformation. Life to the Full is evolving.
You want to please them, and you sure do not want to disappoint them – not because they'll get mad, but because you love them. Love, not fear.
I remember two girls in Junior High school who connived to slip out one Saturday night to have a little fun. They lied to their parents and went to a party where there was drinking and smoking. They got caught, of course. Didn't we all?
One of the girls was upset because she knew her dad would be furious and would punish her. The other was upset because, and I'll never forget her anguish when she cried, "I've disappointed my Daddy!"
She loved her daddy, and wanted to please him, out of honor for him, not out of fear of him.
Seeking to please the Lord out of love opens the gates deeper into the Kingdom. This is a whole new frontier to discover. It is rich pasture and you will find yourself wanting to linger here.  And you should. Yet the Promised Land is one step further, as we seek to honor him.
We are now coming nearer to perhaps the final stages of our journey toward Life to the Full, as we shift from pleasing, to honoring. I've only seen this stage in marriages that developed over decades, not years. I saw this in my parents, and I see it in many couples of that "greatest generation."
But I rarely see it in anyone's relationship with Jesus. Including my own.  Yet I am getting closer and I'm undaunted in my pursuit of what has to be truly the A+ Life to the Full. Are you? Do you want to honor your Heavily Father, out of gratitude, out of reverent awe, and perhaps because of a sense of his shear magnificence?
Honoring.
Seeking to please Jesus because he deserves it. Honoring, because he is worthy of it: worthy of my worship; worthy of my obedience. Intimacy is growing; the Light is getting brighter; transformation is in full swing.
The journey from not disobeying – to obeying – on to pleasing – and then on to honoring, evolves as we are being transformed through intimacy. Intimacy through transformation. Transformation through intimacy.
How could this not be Life to the Full?
John 10:10
John 14:21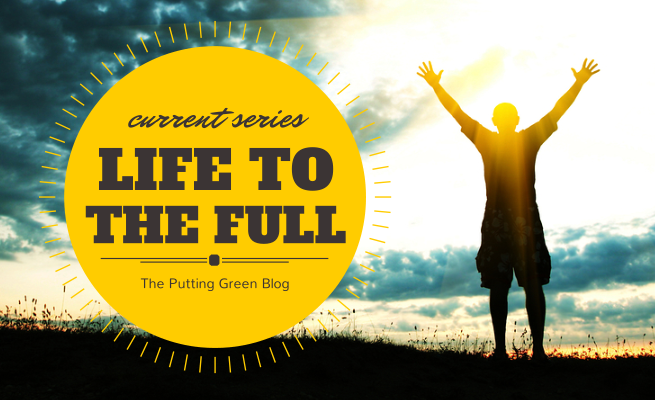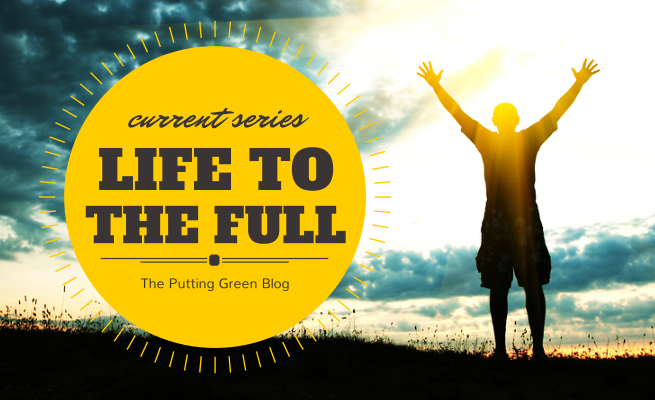 Don't forget "721 Live" on FM 92.9 and AM 660 Fridays 11:00 – 11:30 am. Or listen live on our website.
Sam Hunter
721 Ministries
www.721ministries.org
864-370-0073
4 Seminole Drive
Greenville, SC 29605
All articles found on this 721 Ministries Blog are copyrighted. You are welcome to make a single copy for your personal use, but multiple copies for distribution must receive the prior written consent of 721 Ministries.
Scripture taken from the HOLY BIBLE, NEW INTERNATIONAL VERSION®. Copyright © 1973, 1978, 1984 International Bible Society. Used by permission of Zondervan. All rights reserved