Part 2: Changed to Tranformed
February 6, 2014
Part 4: Changed to Transformed -What does a Transformed Follower of Christ Look Like?
February 19, 2014
Last week we finished Part 2 of this look at our journey towards transformation with this:
"Seeking to please Jesus because he deserves it. Honoring him because he is worthy of it: worthy of my worship; worthy of my obedience. Intimacy is growing; the Light is getting brighter; transformation is in full swing."
Today let's try to paint a picture of what a transformed person looks like. God gives us a pathway to transformation in Romans 12:2: "Do not conform any longer to the pattern of this world, but be transformed by the renewing of your mind."
As we stop conforming to the pattern of this world, and renew our minds by rethinking the way we have been thinking, we will be transformed … by him. Remember: change is something we do: rethink the way we have been thinking; transformation is what God does.
"The pattern of this world" is like a rapid whitewater current sweeping through our lives. There can be no treading water in our culture. It is like a Class Five rapid with a hydraulic whirlpool threatening to suck you down into an inescapable death.
And I'm not exaggerating. To think we can casually (lazily) float along is the acme of delusion. No, we must rethink the way we have been thinking, or as one friend puts it: "We must stop feeling our way through life and start thinking our way through."1
"The pattern of this world" (POW – and that is what we become: prisoners of war) is a big catch-all phrase, so let's break it down into specifics by asking a few questions. Take a minute to ponder how would you complete these:
1.      "I worship and/or pray when _____________________"
The world says worshipping is done in church, and depending on your denomination, perhaps only during the "Praise and Worship" time. If you are the high achiever type you might attend a weekly Bible Study, or even worship first thing each morning with a short devotional time.
But then it's off to the business – and busyness – of the world. No time for Jesus in all of that.
The POW thinks of praying as a ritual, often times only at meals, or of course when we need something – or are worried or afraid. And boy do we pray when we are really scared. This type of thinking results in one person doing all the talking: you. And one person dictating the topic: you … and it is all about you.
A transformed person sees a God-saturated world all around, so worship and prayer are as natural as breathing. He or she reads God's description of Jesus, "For by him all things were created: things in heaven and on earth, visible and invisible, whether thrones or powers or rulers or authorities; all things were created by him and for him. He is before all things, and in him all things hold together …"2 – and they don't just understand it, they see it.
And so worshipping and praying naturally become, "A conversational walk through life talking with God about what we are doing together."3
2.      "The desires of my heart are ______________"
The world rolls out a steady and unending drumbeat of what you can buy and what you can do and where you can go to be happy. We are all subject to this intoxication in one way or another. Even though we would all say we know that none of these things will bring true joy, we sure do like buying happiness.
But the desires of your heart? Now this is another level altogether. If I gave you an index card and asked you to write down the desires of your heart, it wouldn't take long for you to do so, would it? Most of your items would be good things, no doubt.
But would they be the best?
And how to know?
A transformed person knows he or she doesn't really know the true desires of their own heart. This is a monumental step. But they know Jesus does, and they are absolutely sure he knows what "Life to the Full" would look like … specifically … for them – as he does for you.
The full life. The "desires of your heart" life. Yes! Isn't this what you have been searching for? A transformed person knows where to find this: "Delight yourself in the LORD and he will give you the desires of your heart."4
" … he will give you the desires of your heart …" even and especially when you realize you don't have a clue what they would be.
A transformed person has taken their eyes off the world's commercials and fixed them on the Lord. And as the true desires of their heart unfolds, they often are so surprised. They didn't know, could never have predicted, and certainly would never have imagined asking for what God is giving them. Now they know the full life is "immeasurably more than all we ask or imagine …"5 – and they are delighted to be delighting themselves in the Lord.
Are you being transformed or are you just floating along?
Det Bowers
Colossians 1:15-17
Dallas Willard
Psalm 37:4
Ephesians 3:20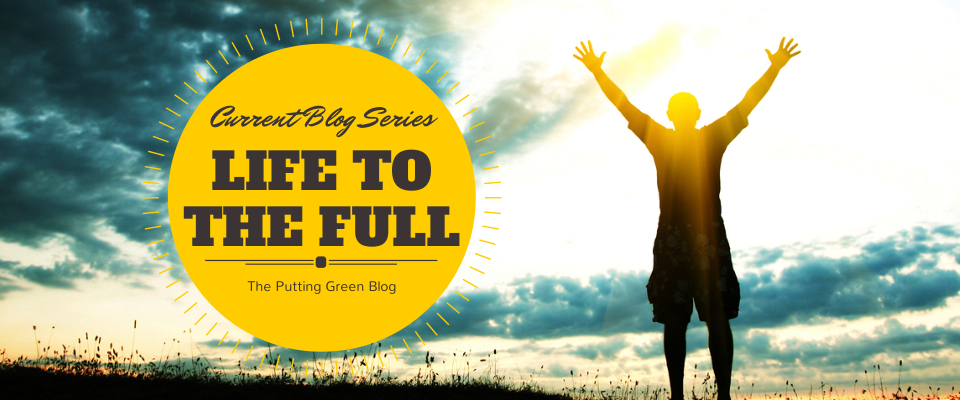 Don't forget "721 Live" on FM 92.9 and AM 660 Fridays 11:00 – 11:30 am. Or listen live on our website.
Sam Hunter
721 Ministries
www.721ministries.org
864-370-0073
4 Seminole Drive
Greenville, SC 29605
All articles found on this 721 Ministries Blog are copyrighted. You are welcome to make a single copy for your personal use, but multiple copies for distribution must receive the prior written consent of 721 Ministries.
Scripture taken from the HOLY BIBLE, NEW INTERNATIONAL VERSION®. Copyright © 1973, 1978, 1984 International Bible Society. Used by permission of Zondervan. All rights reserved