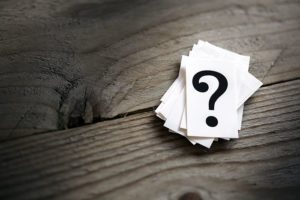 Uncertainty: Fear or Surrender
October 13, 2016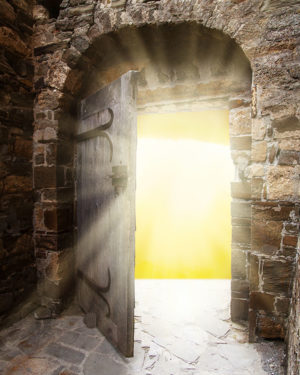 Jailbreak
October 25, 2016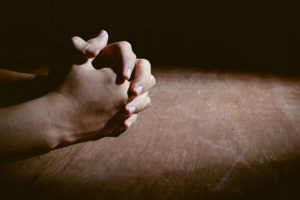 As the Twelve were gathering at Solomon's Porch early one morning to pray together before the family of Believers arrived, the temple guards showed up and surrounded us.
I was tempted to repeat Jesus' words to these same guards who were there the night of his arrest, "Am I leading a rebellion, that you have come out with swords and clubs to capture me? Every day I sat in the temple courts teaching, and you did not arrest me. But this has all taken place that the writings of the prophets might be fulfilled."
But the Spirit checked me. There was no reason to antagonize these men. They didn't look particularly happy to be arresting us. Some of them were even secret admirers. And at least two of them had wives who openly followed Jesus. No, this was not their idea.
The temple guards were originally priests and Levites whose duty it was to guard the temple at night, as set forth in our Hebrew scriptures. The guards were not originally intended to be militaristic, and they certainly were not intended to be intimidating and threatening.
But as the temple became more and more a business, the role of the temple guards became more military in nature. These days they could be rough and intimidating, but only if they knew their masters – Annas and his crowd – wanted them to be.
These men obviously did not want to be nasty, so they arrested us quietly, and marched all twelve of us off to the public jail. We sat there all day, singing hymns and talking about Jesus. I assured my friends Jesus was right here with us, and the Holy Spirit would direct us, just as Jesus had promised. But I don't think they needed my reassurance. No one was frightened, at least not yet.
As darkness settled in, I was fully expecting to spend the entire night in the jail cell. The guards were asleep in an adjacent room because we had assured them we weren't going to cause any trouble. I could hear Thomas snoring, and one of the guards tossing and turning.
I was alone with my thoughts. So I did what I have often done in the ensuing years: I talked to my best friend. I missed Jesus. I missed his smile. I missed his joy. I missed his calm, relaxed manner. I missed his self-confidence in any situation. At least back then I thought it was his self-confidence. But now I know it was his confidence in his Father.
I now know Jesus' assurance that the Holy Spirit would be in us, meant he, Jesus, would always be with us. I know this now in my heart as well as in my head. But that night it was still mostly head knowledge, and I was still getting used to Jesus being gone. Yes, it had been a few years, but when one experiences his deep friendship and unconditional love as I did with Jesus, it's hard to replace that, even with the power of the Spirit indwelling you.
My experience with Jesus as my best friend is what has always compelled me. I want everyone to know Jesus as I know him.  I want you to know he is always right there with you. With all the confusion and competing ideologies, as well as the different ethnic backgrounds and world cultures, the real Jesus can get lost in the fog. So I find myself saying the same thing over and over to anyone conflicted or confused by all the details, or religious hypocrisy: "For now just ignore anything that confuses you, and just get to know Jesus. If you get to know him, I guarantee you'll like him."
And oh by the way, he likes you, too.
Sitting there that night in the darkness I said, "Master, my Savior, my best friend, I miss you. I love you. I want nothing more than to glorify you, which you explained to us means to 'accurately represent' you to the world. I want the world to see what you can do inside an ordinary man like me. I want them to know you. Thank you dear friend for always being there for me."