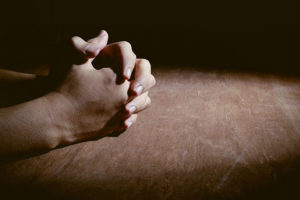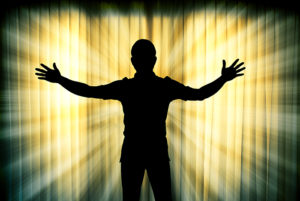 The New Life
November 3, 2016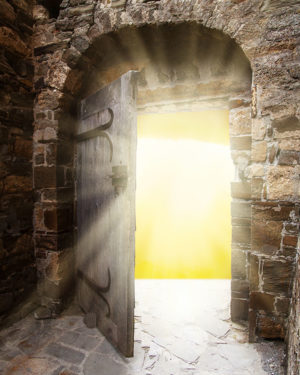 Tears were streaming down my face as I thought of my dear friend, and his warm, contagious smile. Jesus. I could feel him with me, right next to me. And he was, you know. He was right there beside me – in me – through the Holy Spirit.
I could almost audibly hear him saying, as he did his last night with us, "Do not let your heart be troubled, Peter. Peace I leave with you; my peace I give you. I do not give to you as the world gives. Do not let your hearts be troubled and do not be afraid."
I remember so vividly the peace that washed over me that night as he continued, "You believe in God; believe also in me. My Father's house has many rooms; if that were not so, would I have told you that I am going there to prepare a place for you? And if I go and prepare a place for you, I will come back and take you to be with me, that you also may be where I am. You know the way to the place where I am going."
I smiled as I recalled Thomas' response, "Lord, we don't know where you are going, so how can we know the way?" We were so blind back then.
Then Jesus answered with a declaration I still hold dear in my heart: "I am the way and the truth and the life. No one comes to the Father except through me. If you really know me, you will know my Father as well. From now on, you do know him and have seen him."
Philip interjected, "Lord, show us the Father and that will be enough for us."
Jesus answered with a bit of incredulity: "Don't you know me, Philip, even after I have been among you such a long time? Anyone who has seen me has seen the Father."
He did indeed show us the Father, in so many ways. He showed us the Father's love, his forgiveness, his joy, and most of all his unconditional love. And he did 'come back,' as he promised. Over these past thirty years he has come back over and over. Anytime I have sought him, each time I have asked him to be with me, he has come back.
In fact he never left.
Tonight, in this jail cell it was dark and cold, with just the faint light of a torch casting shadows. As I sat there in the cell, pondering all this, suddenly the area lit up like lightening. My friends immediately awoke, and we sat there startled and dumbstruck, as the light intensified. Because of my prior experience with Jesus on what people now call, "The Mount of Transfiguration," I knew either Jesus was going to appear, or an angel. Whatever was getting ready to happen, I knew in my gut it was going to be big.
In an instant an angel of the Lord stood before us. He was as white and as bright as Jesus was that day up on the mountain, when his true glory was shown to James, John and me. If I tried to describe exactly what he looked like I wouldn't have the words, and you wouldn't have the mind to see it.
But trust me, if it ever happens to you, you will be dumbstruck, and you will be overwhelmed with an other-worldly power.
The angel immediately opened the doors of the jail and led us out. No one was saying a word. We were all in a trance of sorts, not sure if this was real or if we were dreaming. As we stepped out into the early dawn the angel pointed to the temple and said, "Go, stand in the temple courts and tell the people all about this new life."
Suddenly he was gone, and it was daybreak. We looked at each other, not sure what to do next. After a moment Thaddaeus    said, "Let's go to the temple." So we entered the temple courts, just as we had been told, and we began to "tell the people all about this new life."