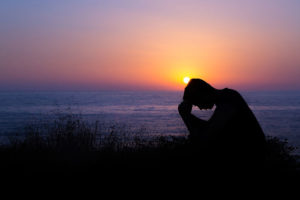 Destroy, Distract, Discourage
February 9, 2017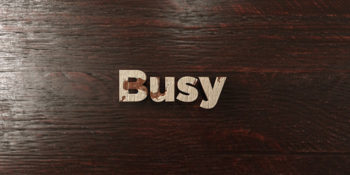 Busy Martha
February 23, 2017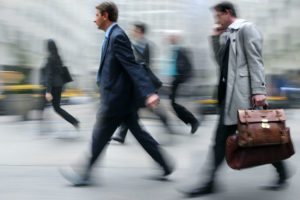 Satan's number one weapon is busyness. I have witnessed many a soul lost to Satan through busyness. And because of busyness I have also witnessed many a man or woman find salvation, but miss the Life to the Full Jesus promised. As the Way has grown and spread, our slower and more meditative Hebrew culture has mixed and assimilated with the other cultures of the world. The busier cultures of the larger cities have promulgated this weapon of Satan quickly.
The Holy Spirit brings peace, and clarity, and, remember: God is a God of order, not distraction.
I see men and women scurrying around all week trying to get it all done. I see these same folks scurrying around on our days of worship trying to get all their worship activities done. During the week they are busy with work and activities. And even though most of our Believers honor the Lord's Day by not working at their jobs, they still busy themselves with church 'activities' on the Lord's Day.
They are missing the one thing that is most important: knowing Jesus. It is much easier to work for God than to know God. The truth is many people would rather serve God than get to know him personally and intimately. Perhaps this is because serving God is tangible, and therefore measurable, and so this is where they find their reward.
Serving God for our sense of activity and accomplishment bears no fruit … that will last.
I am reminded of the Psalm:
"Unless the Lord builds the house, the builders labor in vain.
"Unless the Lord watches over the city, the guards stand watch in vain.
"In vain you rise early and stay up late, toiling for food to eat—
"for he grants sleep to those he loves."
I know many men – and a few Martha's too – who rise early and stay up late, and lose much sleep because of their, "If I don't, it won't," mindset. But when we are building with the Lord, and through the power of the Spirit, peaceful sleep comes naturally.
Because we have abandoned the outcome to Jesus.
Busyness mistakes motion for movement. People imprisoned by busyness have much motion in their lives, but they are not moving closer to Jesus.
A tragic life is the life that seeks things that are measurable in the moment, instead of things that are measurable eternally. I have found that things that are measurable in the short term are neither measurable nor memorable in the long term.