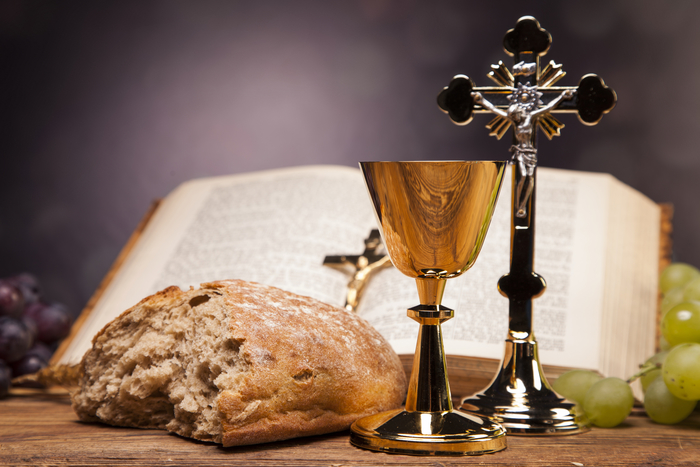 Does That Really Matter?
August 16, 2018

Superman: X-Ray Vision
August 30, 2018
Don't you agree many people think God planted the cross at the entry way to … happiness? They think God is all about prohibiting them from having fun, and certainly from having their own way. But God the Father is about protecting you, not prohibiting you.
Protecting not prohibiting.
So instead of planting the cross at the entry way to fun, your loving and compassionate and grace-full God planted the cross smack-dab at the entrance to Hell. He blocked the entrance to Hell with Jesus' cross.
Have you ever thought of it this way?
We have all heard the question, "How could a loving God send people to Hell?" But few if any think of it like this:
God actually blocked the way to Hell with Jesus' cross.
To get ourselves into Hell we have to ignore the cross, go around it, or figure out a way to camouflage it with our little gods. And we are really good at the little-gods-camouflaging-thing, aren't we?
The truth is one has to work and work hard to ignore and to avoid the cross. It's not easy getting into Hell, not with Jesus' cross blocking the way. His cross is so obvious; it is in fact all around us. God doesn't send anyone to Hell. We have to practically sneak around the cross to get by it. You have to willfully turn your eyes away from it not to see it.
By the way, attending the kind of church that "believes" in Jesus, but not in such a way that makes it inconvenient, is a proven method of avoidance. (Don Winslow)
I was sitting with my cousin Rob recently, looking at the full moon and the scattered clouds over the ocean. The light sparkling on the water was a soulful, soothing sight. I commented on the amazing beauty of it all, and he smiled and said, "It is plain to see, isn't it?"
He was referring to the Apostle Paul's observations in Romans 1:
" … since what may be known about God is plain to them, because God has made it plain to them.For since the creation of the world God's invisible qualities—his eternal power and divine nature—have been clearly seen, being understood from what has been made …" (v. 19-20)
Jesus seemed to have this in mind when he said,
"For judgment I have come into the world, so that the blind will see …." (John 10:39)
May you not be blind on this anymore. The cross is plain to see.