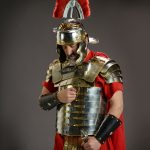 Spiritual Armor: Right Choices
July 12, 2023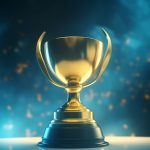 My Favorite Devotionals—My Life as a Prize
July 24, 2023

Amidst all the chaos in our country, Jesus' simple and succinct message to each of us is, "What is that to you? You follow me?" Lately, I find myself becoming distracted by such questions as,
"How can this be happening in a civilized country?"
"What is going to become of our country?"
"In what kind of country will my children and grandchildren grow up?"
This chaos is the perfect scenario for Satan to advance his schemes against you: Destroy, distract, discourage.1
But Jesus offers a simpler answer: "You follow me."
In John 21 we find Jesus meeting several of the disciples on the beach for breakfast. This is post-resurrection, so every encounter with Jesus is loaded with meaning. After breakfast Jesus takes a walk with Peter down the beach. He asks Peter three times, "Do you love me?" After Peter answers each time, Jesus tells him, "Feed my sheep."
Jesus is driving home to Peter that his mission, for the rest of his life, is to take care of Jesus' followers. Jesus tells him this three times so there can be no confusion in Peter's mind, and certainly no distractions from his central mission.
It is as if Jesus is saying, "Peter, I know you bounce around a lot and are easily distracted, so I want to be absolutely clear: Your mission in life, above all else, is to take care of my growing family of followers. Is that clear, Peter? Crystal clear, Peter?"
One would assume Jesus has Peter's rapt attention. But … Peter is distracted because John is following them, so here is what happens next:
When Peter saw him, he asked, "Lord, what about him?"Jesus answered, "If I want him to remain alive until I return, what is that to you? You must follow me."—John 21:20-22 (bold added)
Can Peter not maintain his focus on what is most important for five minutes?
Can we?
Another, earlier time, Jesus took his merry band of disciples up north to the region of Caesarea Philippi. Here he asks them a question:
When Jesus came to the region of Caesarea Philippi, he asked his disciples, "Who do people say the Son of Man is?"
They replied, "Some say John the Baptist; others say Elijah; and still others, Jeremiah or one of the prophets."
"But what about you?" he asked. "Who do you say I am?"—Matt. 16:13–15 (bold added)
I am going to make a broad, sweeping declaration: If we focused on these two statements/questions whenever we are becoming distracted or discouraged, our lives would be filled with light and life-giving clarity:
1. What is that to you?
2. You follow me
When I am surrounded by confusion and distractions, if I will just return to these, the way becomes clear.
Jesus is saying to you and to me:
1. "You do not need to obsess over all this chaos – Keep your focus on me."
2. "When your faith wobbles because your feelings of fear and confusion are taking over, just remember, 'Who do you say I am?'"
At Caesarea Philippi Peter got the answer right: "You are the Messiah, the Son of the living God." And that is all that truly matters. (Matthew 16:16)
1. Search Ministries