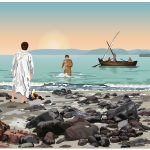 What is that to You?
July 19, 2023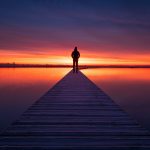 My Favorite Devotionals—Gracious Uncertainty
August 2, 2023

A few years ago Cubby Culbertson came up with the idea to do a three-minute podcast of each of Oswald Chambers' daily devotionals from his My Utmost For His Highest. He called it Understanding Oswald and you can find it on Podcasts.
For the remainder of the summer I am sharing my favorites with you: both my podcast and Oswald's written devotion.
I hope that your faith will grow even deeper as you listen to this podcast.
Enjoy!
Here's the link to my podcast as well as to Oswald's Devotion.
Please be sure to access both for full understanding!
What I Gained from Oswald's April 28th Devotional
What a wonderful promise: "I will give you your life as a prize."
My life is a prize. I hope yours is. Every day – yes, every day – I say, "I am the luckiest man alive." My well-meaning Christian friends are quick to suggest I say "blessed" instead of lucky, but I must tell you, I feel lucky. I feel like I have received a prize, and that prize is my Jesus-filled, joy-filled life.
Have you? Is your life a prize?