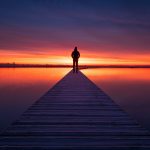 My Favorite Devotionals—Gracious Uncertainty
August 2, 2023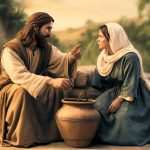 My Favorite Devotionals—The Impoverished Ministry of Jesus
August 16, 2023

A few years ago Cubby Culbertson came up with the idea to do a three-minute podcast of each of Oswald Chambers' daily devotionals from his My Utmost For His Highest. He called it Understanding Oswald and you can find it on Podcasts.
For the remainder of the summer I am sharing my favorites with you: both my podcast and Oswald's written devotion.
I hope that your faith will grow even deeper as you listen to this podcast.
Enjoy!
Here's the link to my podcast as well as to Oswald's Devotion.
Please be sure to access both for full understanding!
What I Gained from Oswald's May 8th Devotional
I am sure there have been times—perhaps right now—when you are being stretched to the limit of your perseverance and your faith. Things are not going well, and even though you have prayed repeatedly, nothing has changed.
Your life is like an arrow in a bow in God's hands. He will let it fly when the timing is right. Can you trust this?