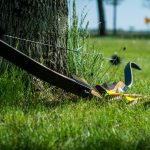 My Favorite Devotionals—The Faith to Persevere
August 9, 2023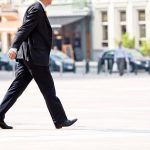 My Favorite Devotionals—The Bewildering Call of God
August 24, 2023

A few years ago Cubby Culbertson came up with the idea to do a three-minute podcast of each of Oswald Chambers' daily devotionals from his My Utmost For His Highest. He called it Understanding Oswald and you can find it on Podcasts.
For the remainder of the summer I am sharing my favorites with you: both my podcast and Oswald's written devotion.
I hope that your faith will grow even deeper as you listen to this podcast.
Enjoy!
Here's the link to my podcast as well as to Oswald's Devotion.
Please be sure to access both for full understanding!
What I Gained from Oswald's February 27th Devotional
The Samaritan women at the well looked at Jesus' empty hands, with no bucket with which to draw water from her deep well of hurt and disappointment. Perhaps you have a deep well of hurt, and you think Jesus just cannot reach deep enough into your well to help? Is that all you can see?