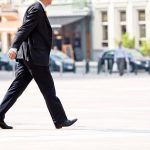 My Favorite Devotionals—The Bewildering Call of God
August 24, 2023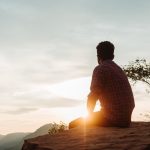 My Favorite Devotionals—The Great Life
September 6, 2023

A few years ago Cubby Culbertson came up with the idea to do a three-minute podcast of each of Oswald Chambers' daily devotionals from his My Utmost For His Highest. He called it Understanding Oswald and you can find it on Podcasts.
For the remainder of the summer I am sharing my favorites with you: both my podcast and Oswald's written devotion.
I hope that your faith will grow even deeper as you listen to this podcast.
Enjoy!
Here's the link to my podcast as well as to Oswald's Devotion.
Please be sure to access both for full understanding!
What I Gained from Oswald's May 21st Devotional
Jesus said if we seek first the Kingdom of God, God will give us all we need in life. But he cannot be serious! We must seek first our jobs, our making money to provide for ourselves and our families—and a host of other things. What kind of irresponsible teaching is this from Jesus? Seek him first?