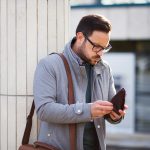 My Favorite Devotionals—Having God's "Unreasonable" Faith
August 30, 2023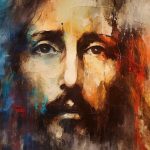 A Binary Choice: "Casual or Committed?"
September 13, 2023

A few years ago Cubby Culbertson came up with the idea to do a three-minute podcast of each of Oswald Chambers' daily devotionals from his My Utmost For His Highest. He called it Understanding Oswald and you can find it on Podcasts.
For the remainder of the summer I am sharing my favorites with you: both my podcast and Oswald's written devotion.
I hope that your faith will grow even deeper as you listen to this podcast.
Enjoy!
Here's the link to my podcast as well as to Oswald's Devotion.
Please be sure to access both for full understanding!
What I Gained from Oswald's December 14th Devotional
Jesus said he had a peace to give us that would supersede any and every other kind of peace, and certainly any peace we might try to carve out for ourselves. I believe peace is the ultimate prize, the ultimate goal for which we are all pursuing. Every decision we make has at its root, a quest for peace. Do you have this peace?