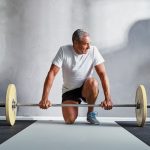 Time for Your Body (Mind & Spirit)
September 27, 2023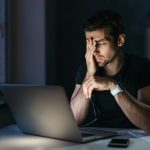 Partnership or Sole Proprietor?
October 11, 2023
After a summer break let's finish up our look at the Lord's … the Disciple's Prayer. (We call it The Lord's Prayer, but Jesus actually gave it to his disciples.) Today we will examine,
Give us today our daily bread.—Matt. 6:11
I believe this is perhaps the most ignored statement Jesus makes. We gloss over it, we do not pay attention to it, nor do we take it seriously. Do you agree? Why is that? And why does this "Give us" pose such a problem for us?
Here is what I think:
We simply do not believe what Jesus believed – about giving us and taking care of us. (John Ortberg)

We are not focused on today – but instead on everything but today.

We do not need God to give us today – we'll take care of that!

It is totally counter to the way we've been raised.

"Give us" is Un-American!!
When you think of asking God to give you today your daily bread, what comes to mind? Is it not just the bare minimum – as in bread and water? Who wants to ask for that? And besides, "I can take care of the daily stuff, God. I need you for the big things." Not only that, but it is ridiculous to ask God to give us anything like necessities; were we not raised to make it on our own – to pull ourselves up by our bootstraps?
But may I ask you to consider this from a different perspective? Would you not want your children to come to you for their daily needs? What if you walked into your little boy's room and discovered he was hoarding food and clothing under his bed? When asked, he replied, "Because I don't think I count on you to take care of me."
Would that not break your heart?
I know what you are thinking: "I am not a child anymore." Yet, in your loving Heavenly Father's eyes you still are. Graciously so. And yes, as a grown-up he expects you to do your part – no one is advocating sitting in a closet and expecting God to take care of your business and your family – but would he not like for you to at least include him in your daily needs?
Imagine the shift in your life if you did indeed invite him into your daily plans, as well as your daily needs. In essence, your daily, daily. Would you not be more relaxed? Would your anxiety levels decrease, as well as your, "If I don't, it won't" mentality?
Let me conclude with this image:
Imagine you finally reached a point in your spiritual journey with Jesus where you think this way:
"Give me today, Jesus, because I have finalized realized I cannot do it on my own. And even more so I do not want to do it on my own anymore – I want you with me in everything I do. I want you involved all the way. And – I have grabbed enough and taken enough on my own over the years. Enough of that!"
And then to reach this place: "I want us to work together on my/our projects, because I want – I truly want – to give you all the credit. Because I now understand what you are saying to me in Psalm 127:"
Unless the Lord builds the house, the builders labor in vain.
Unless the Lord watches over the city, the guards stand watch in vain.
2In vain you rise early and stay up late, toiling for food to eat—
for he grants sleep to those he loves.—Ps. 127:1-2