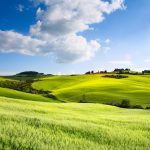 A Land Lease
October 18, 2023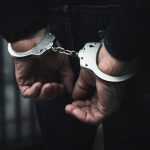 Unforgiveness = Prison
November 1, 2023
 
Most of you reading this probably do not need to read today's Putting Green, because you are not carrying any semblance of unforgiveness in your hearts?? But for those of us who might be, let's be clear: Jesus is emphatic about us forgiving others. He does not mince words nor does he leave us any wiggle room. In the Disciple's Prayer he says this:
"And forgive us our debts, as we also have forgiven our debtors."—Matt. 6:12
I have often wondered if we are to ask the Father to forgive us "as we," i.e. in the same way, we are forgiving others? If so I am in big trouble. Yet Jesus ups the ante when Peter asks him if he is okay forgiving someone seven times. (The Rabbis taught that three times was sufficient, so Peter is showing off a bit.) But Jesus replies,
Jesus answered, "I tell you, not seven times, but seventy-seven times.—Matt. 18:22
Obviously, Jesus is saying there is to be no limit to our forgiving others. What thoughts do you have when you think about forgiving someone who has really harmed you?
Let me guess:
They do not deserve it.
I want them to suffer like I have suffered.
They owe me.
That would be acting like they did nothing wrong.
They would win.
They escape scot-free.
They haven't even asked for forgiveness – or admitted they were wrong.
And Jesus might just say,
"Why do you look at the speck of sawdust in your brother's eye and pay no attention to the plank in your own eye?4 How can you say to your brother, 'Let me take the speck out of your eye,' when all the time there is a plank in your own eye?5 You hypocrite, first take the plank out of your own eye, and then you will see clearly to remove the speck from your brother's eye."—Matt.7:3-5
But I get it. They were wrong. They did a bad thing. They hurt you, or even worse, someone you love. But surely you have done the same? So let's keep digging. I want to share C.S. Lewis' brilliant and succinct observations on this:
… forgiving does not mean excusing. Many people seem to think it does. They think that if you ask them to forgive someone who has cheated or bullied them, you are trying to make out that there was really no cheating or bullying. But if that were so, there would be nothing to forgive.
(This doesn't mean that you must necessarily believe his next promise. It does mean that you must make every effort to kill every taste of resentment in your own heart – every wish to humiliate or hurt him or to pay him out.) (Essay on Forgiveness)
Okay, you can relax about all our reasons for not forgiving, and seek to understand why Jesus is so emphatic about us forgiving others. We will have much to say about this in the ensuing Putting Greens, but let me leave you with this:
Anything about which Jesus is so emphatic means it is important to him. But it is important to him because he knows how important it is for us. Do not miss that. It is important to him because he knows how important it is for us. So let's conclude with this eternal truth:
"Not forgiving someone is like drinking rat poison and waiting on the rat (the other person) to die." (Buddha – Nelson Mandela – Anne Lamont)
Next Week: Unforgiveness = Prison