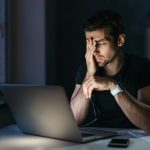 Partnership or Sole Proprietor?
October 11, 2023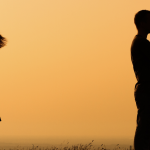 Forgiveness is Hard!
October 25, 2023
 
"'The land must not be sold permanently, because the land is mine and you reside in my land as foreigners and strangers." —Lev. 25:23
At the Bible Study I attend in Charleston we are studying Leviticus. Certainly not a favorite book of the Bible for me, but as I have slowed down – a key to gleaning the depths of God's message – I have seen many more riches than I previously imagined.
But it was while reading Chapter 25 that I got waylaid by the light.1 In this chapter, God explains to this newly formed, but still disorganized group of future Israelites, that they are to take a Jubilee year every fifty years. In this Jubilee year, all property reverts to the original owner.
So, if I had to sell my family's land due to hard times, I get it back in that year. If I bought someone else's land, in that fiftieth year, I have to give it back to them. Now this would never survive in our current world, and especially not in America. But have you thought about why? It is not just that it would pose problems in a functioning modern economy, but the deeper reason.
This deeper reason is what struck me: We think we own our property. It is mine. It is certainly not yours. My name is on the deed. My name is on the car title. My name is on my 401k. Understand, it is: My name!
Now, I can hear you howling about how this Jubilee has no relevance to us. I am tempted to agree, but I think it does. Imagine we actually lived with this law. How would it affect your attitude about your property? Would you be the sole owner, or more a steward than the owner?
And if you realize you are a steward and not the owner, would not your entire perspective change? Of course, you would seek to be a responsible steward of the owner's property that he has gifted to you, but you would be under no illusion that you owned it. I would assume therefore that you would not be prideful, not be arrogant about what you do not own.
If you love and respect the Owner, you would be diligent about doing your best with his property, not because you have to, but because you get to. Not got to, but get to.


Land Lease
As I read verse 23, this part really hit me: "… because the land is mine and you reside in my land as foreigners and strangers." 
Do you have any property in a Land Lease? If so, you "own" it for a period of time, but you do not actually own it. I have never understood what it would be like to have a house on a Land Lease, but I can only imagine I would, at least in the back of my mind, live with the fact that at some point I am giving this back. 
I do not own it; I am only using it. 
What might this have to do with Jesus' admonition to ask God the Father to "Give us today our daily bread?" With the proper Land Lease – Jubilee year perspective, we would realize, and therefore live out, that all we have, he has given us. It is his, and one day we will give it back. 
So when I ask my Father to "give me today," I actually mean it: "I need and I want what you want for me, so please give me today what you know I can use, not what I want to own. You give it, you own it, and I will be a faithful steward of it for you." 
John Barr